www.flyshop.co.nz
Trusted - Safe - Secure - Since 2004
Greetings and welcome to Flyshop NZ Ltd
My name is Steve Gerard, owner and operator Flyshop NZ.
I've been fishing all my life having been brought up on the banks of the Rakaia river - so it's been in our blood from day one, when as kids we did what kids do chasing eels, trout and salmon.
From that developed a passion for the the environment that supports our fabulous fisheries and with that in mind I set up a Trust called Future Rivers which has the goal of raising $$ to improve our fisheries, which the shop contributes to with every sale, and is something I wish I had more time to work on, we do have ongoing projects, and have achieved wins over time.
In the no-longer so recent a past, for 12 seasons I worked as a professional fishing guide based here in Methven, building up a successful guiding business, guiding about 100 days a season with the bulk of my customers being returning clients coming back to fish with me each year.
These days I've hung up my guiding boots to run the Shop. (Yes I know, why would i do that.... but you gota do what you gota do.....) And the knowledge gained from those years out on the river helps me to help you.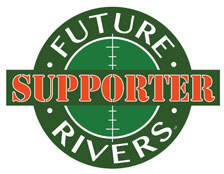 I enjoy fly tying particularly the creative side, you'll find one or two of my patterns for sale in the shop;

the Willow Grub

and the Rubber Stonefly
The other part of my life has been spent working for Mt Hutt, where I clocked up 20 winter seasons as an instructor.
Today we (my wife and I) again live in the Gorge, on a small part of what was the family farm, where we have our very own biodiversity challenge cleaning up what are termed homestead weeds.
My wife can be found helping in the shop and will happily tell you about the largest fish she has caught!
About the Shop

Flyshop is both an Online and a Bricks and Mortar fly fishing shop and this is now our 18th year trading. Was Incorporated as a Company in 2009. We have sent thousands of orders for flies and equipment to all corners of the world in that time.
My aim is to provide quality fly fishing equipment that will work in New Zealand's conditions and that suits the NZ style of fly fishing which is predominately sight fishing to individually sighted fish of above average size by world standards. There are certain things that make a big difference and that's where my guiding experience certainly can help
Buy with confidence and rest assured that what ever product you choose, it will serve you well and perform to expectations Thank you for visiting our shop,
Tight lines
Steve Gerard