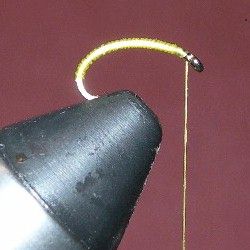 Build an underbody of yellow tying thread (note you can adjust the colour of the fly by changing the colour of the underbody.)
Tie in the Ultra Lace. I tie it in at the front then lay it along the top of the hook and wind the thread back down over the body, this helps build the body up, makes the grub a little fatter.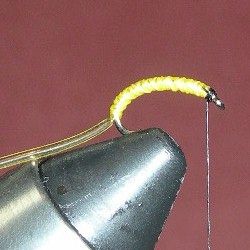 Tie off the yellow thread at the head then tie in your black thread for the head. Wind the Ultra Lace forward to create the body, tie in at the head and build a small head, whip finish and glue.
And you're ready to go fishing.